The plan was to meet Meghan at Snoqualmie Pass on Sunday at 5 pm. With just over 40 miles to go and two days to do it, I decided to sleep in.
Sleeping in for me is 5:45 now apparently. I tried taking long breaks and still, I ended up doing 33 miles. Luckily, there was some cell phone service and I was able to tell Meghan and now we're meeting a bit earlier.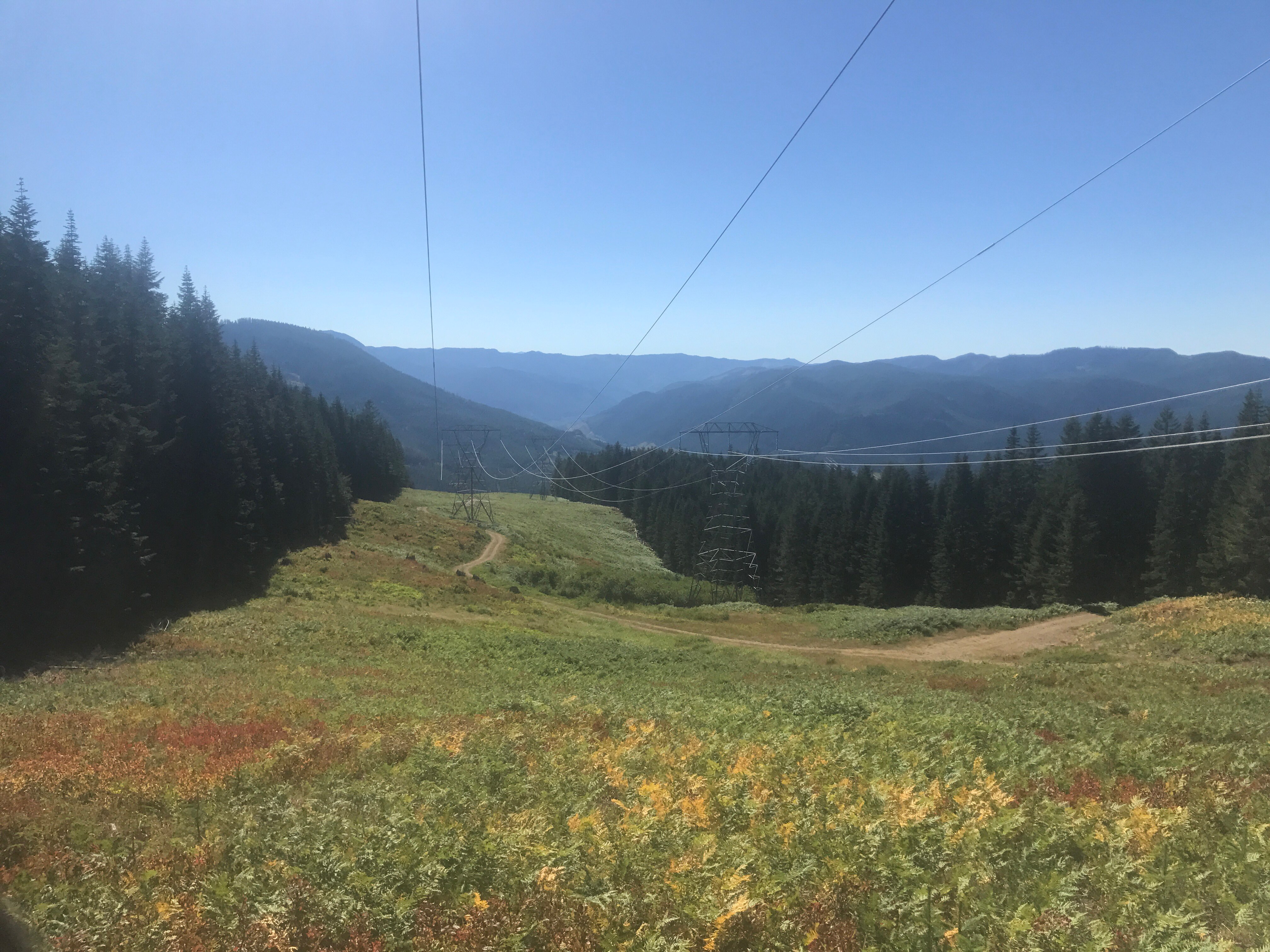 The morning was very smokey, making the climbing more difficult than it needed to be. Luckily, the smoke cleared as we got further north and it turned into a nice day. The views weren't spectacular today, since we were mostly in the woods, but we did get some glimpses of the mountains to come.
Towards the end of the day I pushed myself a bit so I could make it to Mirror Lake. It's just 8 miles from Snoqualmie Pass, but it makes for a much nicer backdrop than a random tentsite in the woods.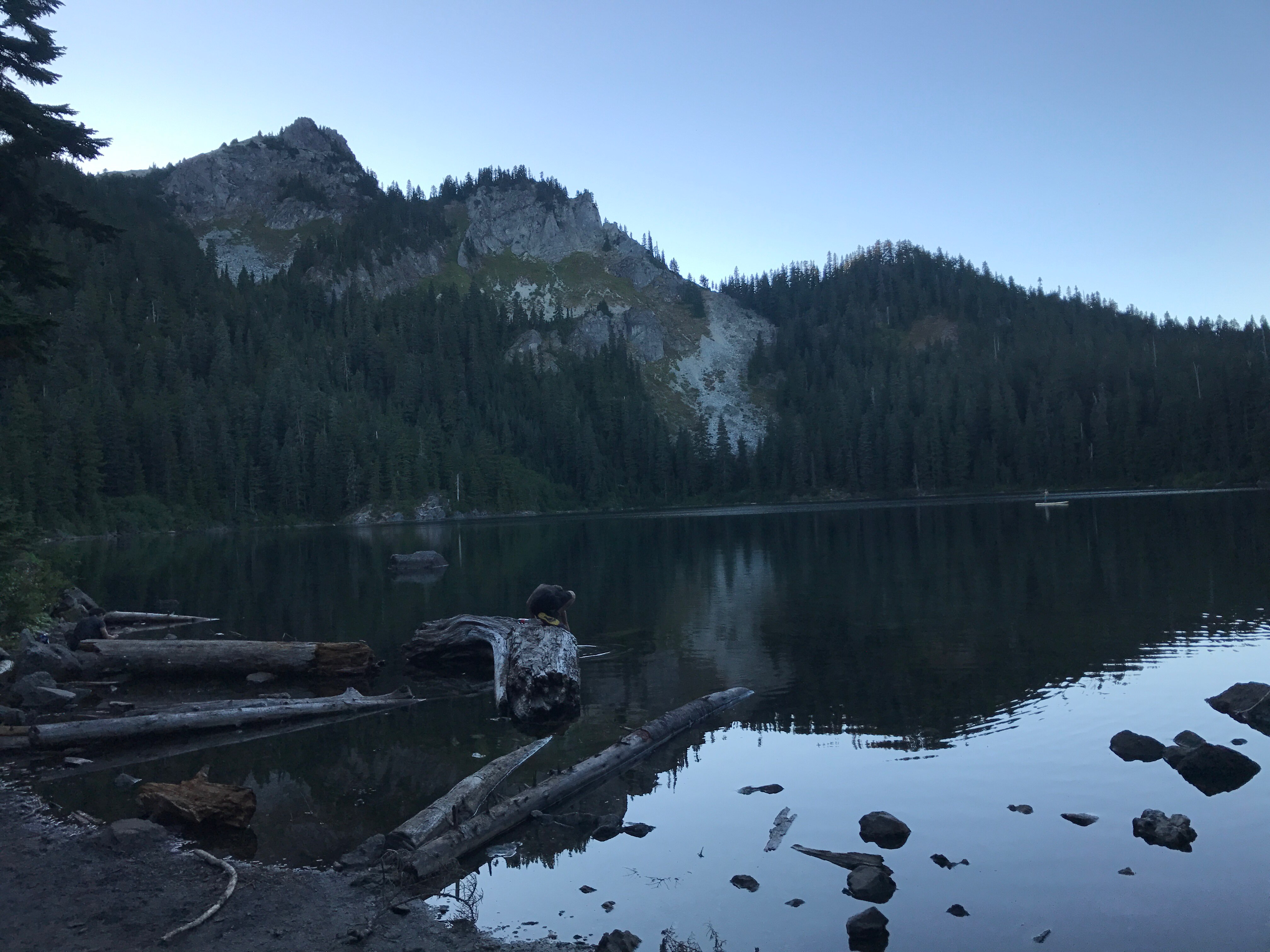 There are a lot of people out here for the holiday weekend and a lot of thru hikers too.
---
---