My plan was to meet Meghan at 11 am and I only had about 9 miles to go. I managed to sleep in until 6 today and took my time getting ready. I made it to the pass around 10 and claimed my free beer from Aardvark Express. I also enjoyed a cinnamon roll while I waited.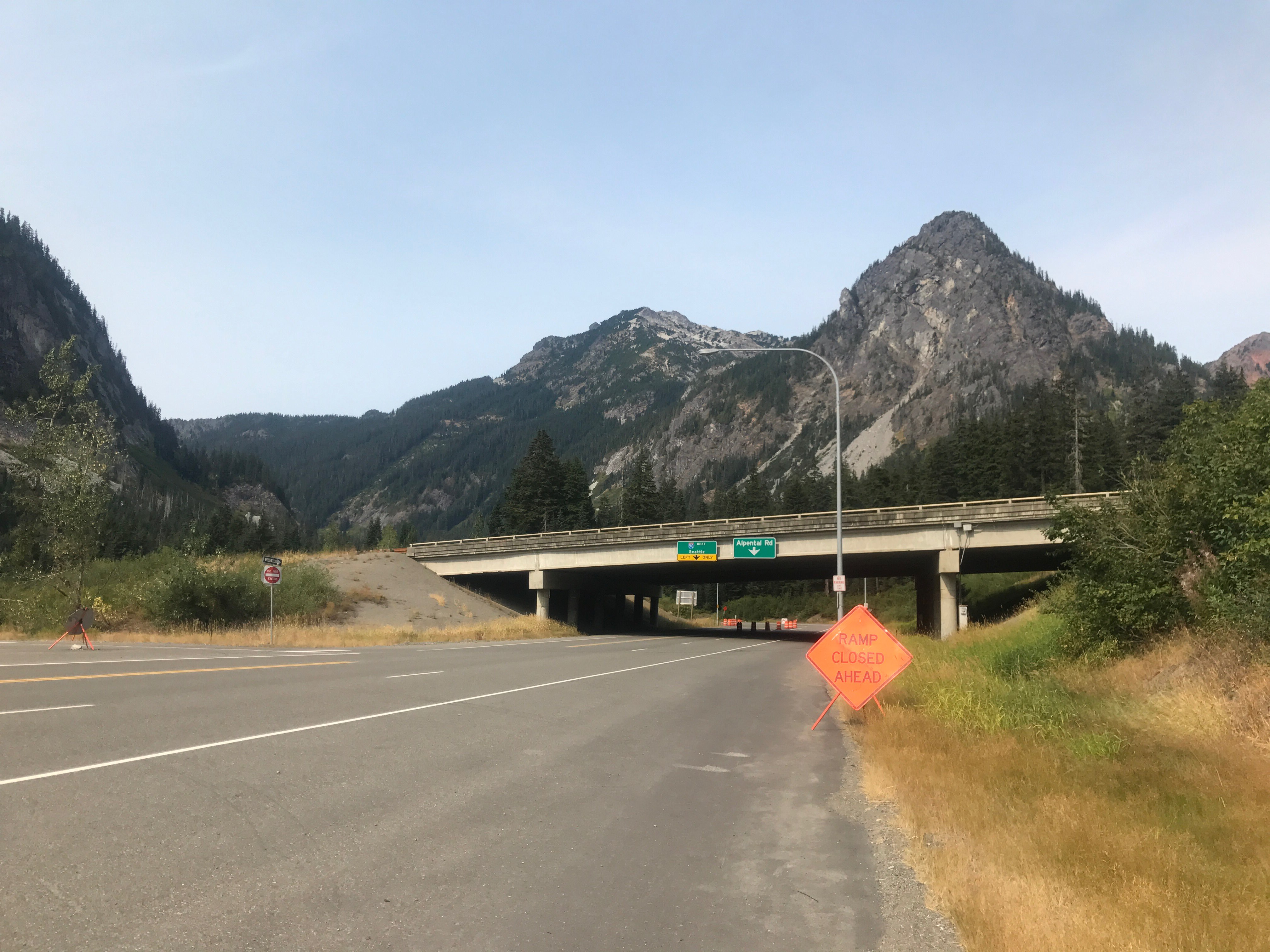 Meghan got to the pass at 11 with her parents and her sister showed up with Seth. She brought me some new shoes and food for the next section. We ordered pizza and drank some beer at Dru Bru.
After eating all that pizza I had to climb out of the pass. The climb was steep and rocky with hundreds of day hikers. This section went over the Kendall Katwalk, a section of trail that was blasted out of a cliff side. I've always heard it was one of the scariest parts of the PCT but it really wasn't at all.
After the brutal climb, it was about 6 o clock and I decided to make camp at Ridge Lake. There were a handful of other people here, but as cooked dinner by the lake it seemed like dozens showed up.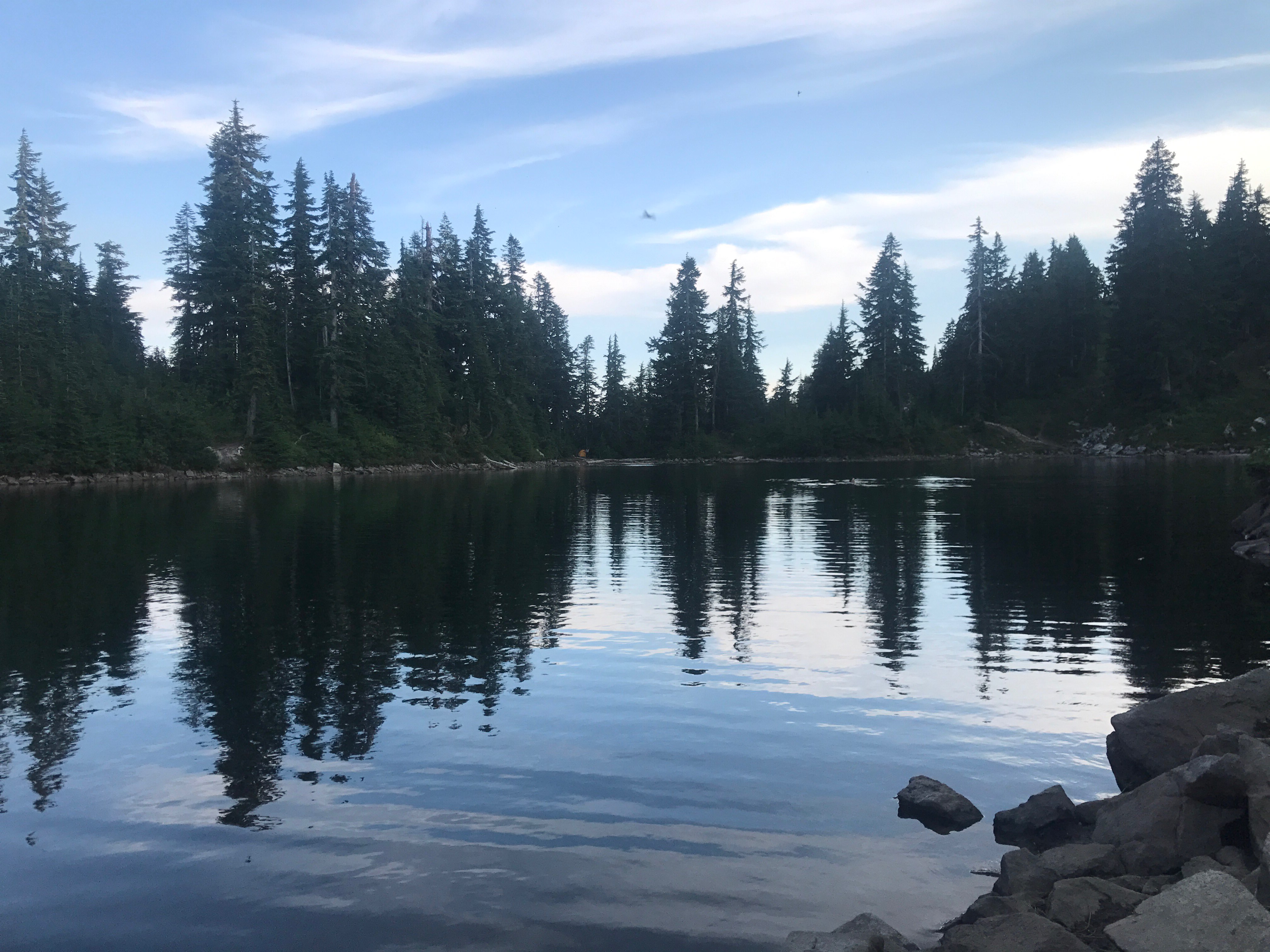 Most people are thru hiking but there are lots of weekenders because of Labor Day.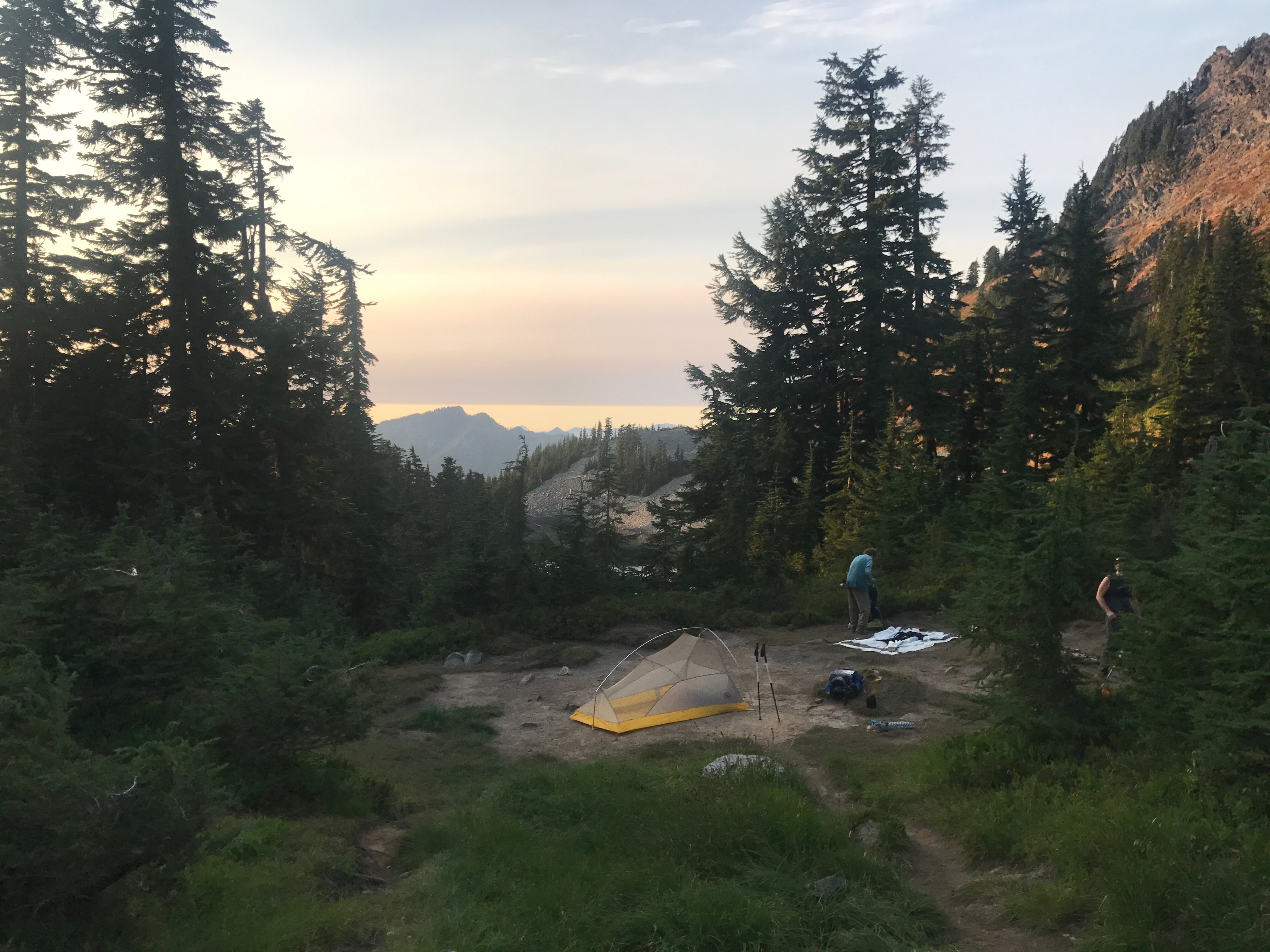 It was pretty great having a long break today and seeing Meghan and her family. They've been so helpful for my whole hike. I doubt I could have done it without them.
---
---