After a clear night where I saw THREE meteors, I awoke to the familiar smell of wildfire. Sometime in the night the wind shifted directions and filled the alpine lakes wilderness with smoke.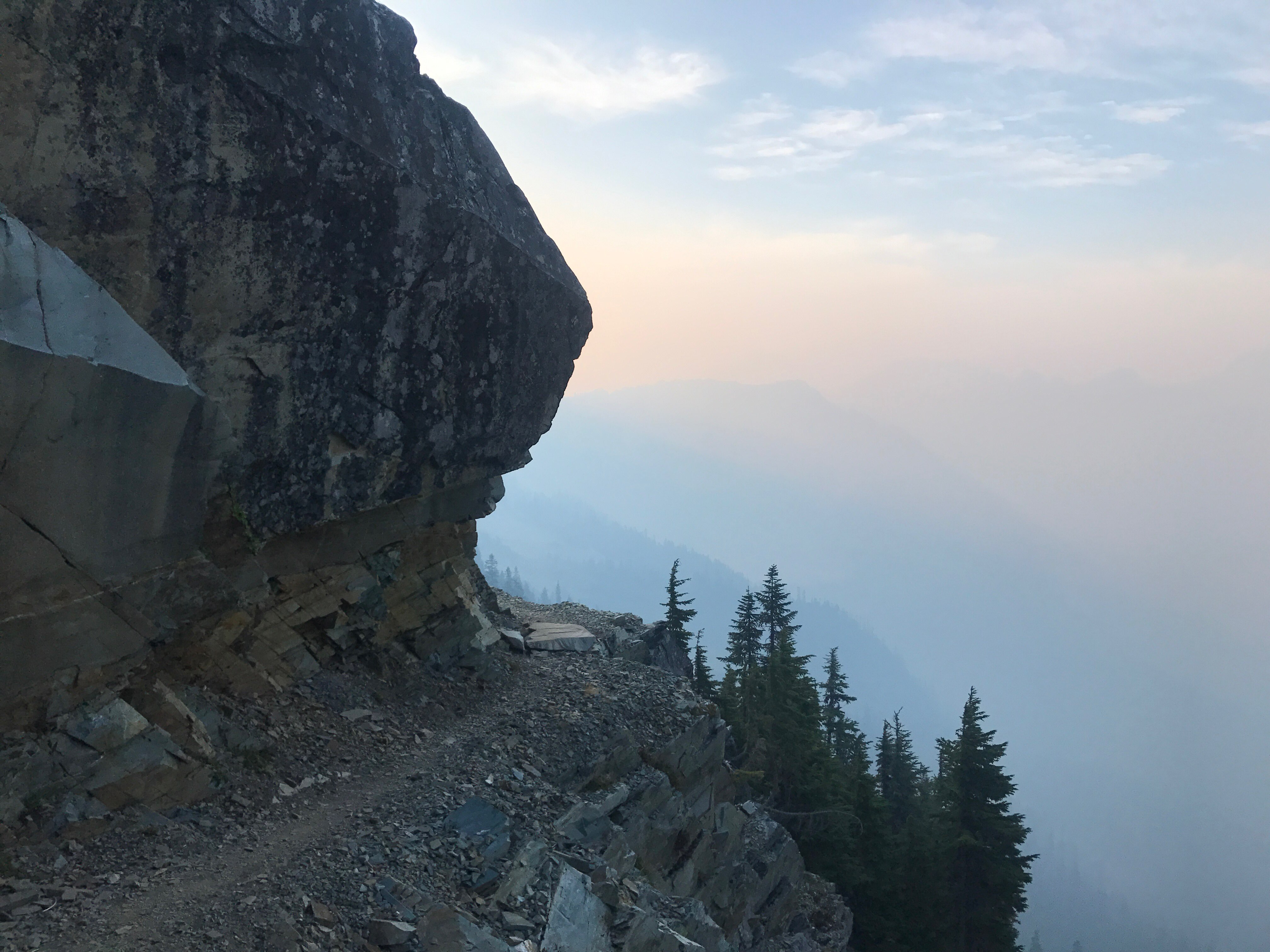 After a bit of hiking it looked like I might get out of it. Unfortunately though, the PCT headed mostly east today and took me right back into the smoke. The smoke made the climbs extra difficult and today there were a lot. I did over 9000 feet of climbing. It couldn't have been good for me.
I passed what looked like some cool alpine lakes, but I could barely see them. Then I descended down into a valley and saw this waterfall. I also so Santa's Helper, who was shuttling people around the Sierra. He gave me a ride up to Kearsarge Pass. I didn't know he was going to be hiking.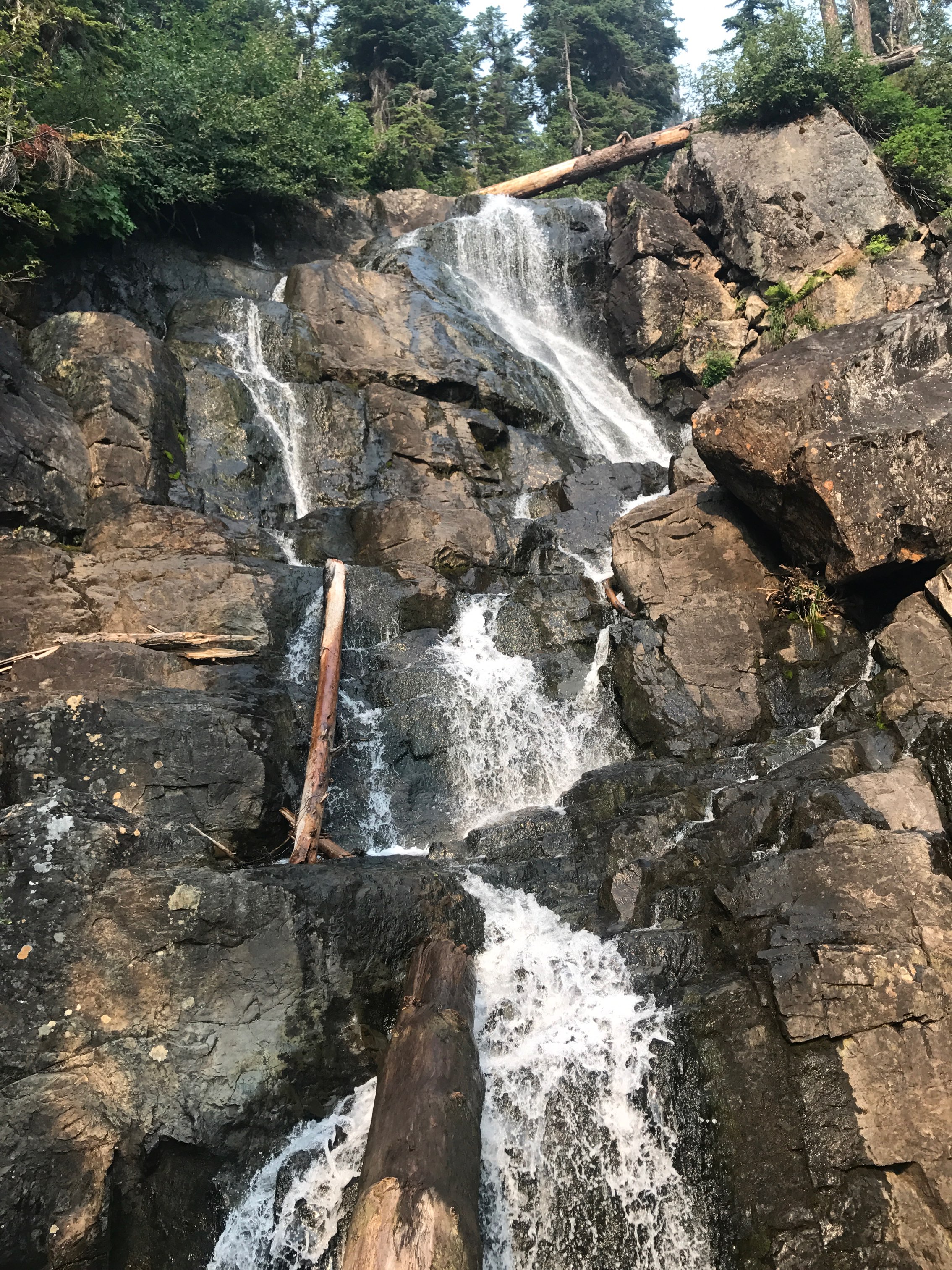 I took a break at the waterfall and had some lunch. Then, I stood up, put on my pack, and walked away… without my seat pad. This one made it longer than the last one I guess. I didn't realize it until I had hiked about 6 miles.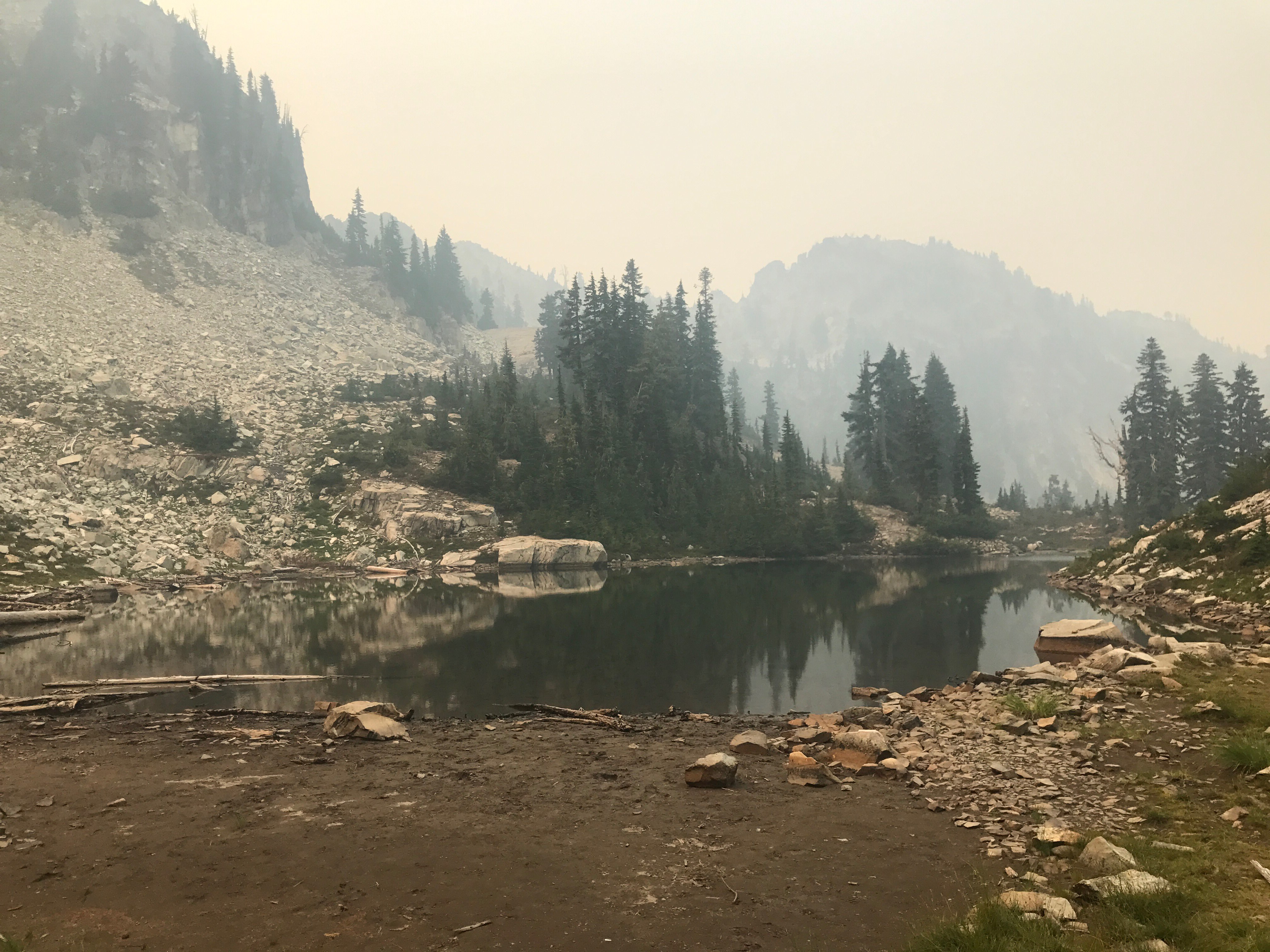 Today was kind of a bummer with the bad views and bad air. I somehow managed to do 34 miles though. I actually wanted to stop about 5 miles earlier, but the campsites were totally full. No big deal, it's just 5 more miles. With 1700 feet of climbing! It was brutal but I made it just before dark.
I met a girl at camp who was on a laptop. Something I haven't seen on the trail yet. Then she told me she was heading south, planning on getting all the way to Mexico. I asked about her mileage and she said she was hiking in the mid 30s. Whoa! That's crazy for just starting. Then she explained how she just finished the Appalachian Trail. That makes more sense. I can't imagine starting another long trail when I finish but I hope she makes it.
Today was a long and hard day. Luckily I still had the can of beer that Meghan's dad gave me before leaving Snoqualmie Pass. It was well earned today.
---
---