As it gets later in the year, the sunrise gets later and later. I used to wake up at 5 am and have plenty of sunlight. Now it's dark until 6. So, to make sure I got the first bus to Stehekin I hiked in the dark. Lots of people had the same idea and there was a train of headlamps going down the trail.
If you've never heard of Stehekin, it's a weird little town on the North end of Lake Chelan. The only way to get there is by boat, plane, or foot. It has a hotel with a small store, a post office, and the best bakery I've ever been to.
The bus makes a stop at the bakery and gives people a chance to get things before heading to the ferry landing and "downtown" of Stehekin. I grabbed a bacon and cheese croissant and some apple pie.
Back at Stevens Pass I met a woman named Penny. Her son is hiking the PCT and she came out to support him through Washington. She's been driving from town to town, meeting him along the way. She was in Stehekin today and so excited to see someone that was hiking with her son. I was pretty far ahead of him, but he has a Garmin Inreach that broadcasts his location every 4 hours. We figured out how far behind he was and when he might make it to town.
It was a fun town stop, but a short one. I bought my food for the last 3 days and we had lunch at the lodge. I browsed Facebook a little on some slow and expensive wifi before taking the bus out.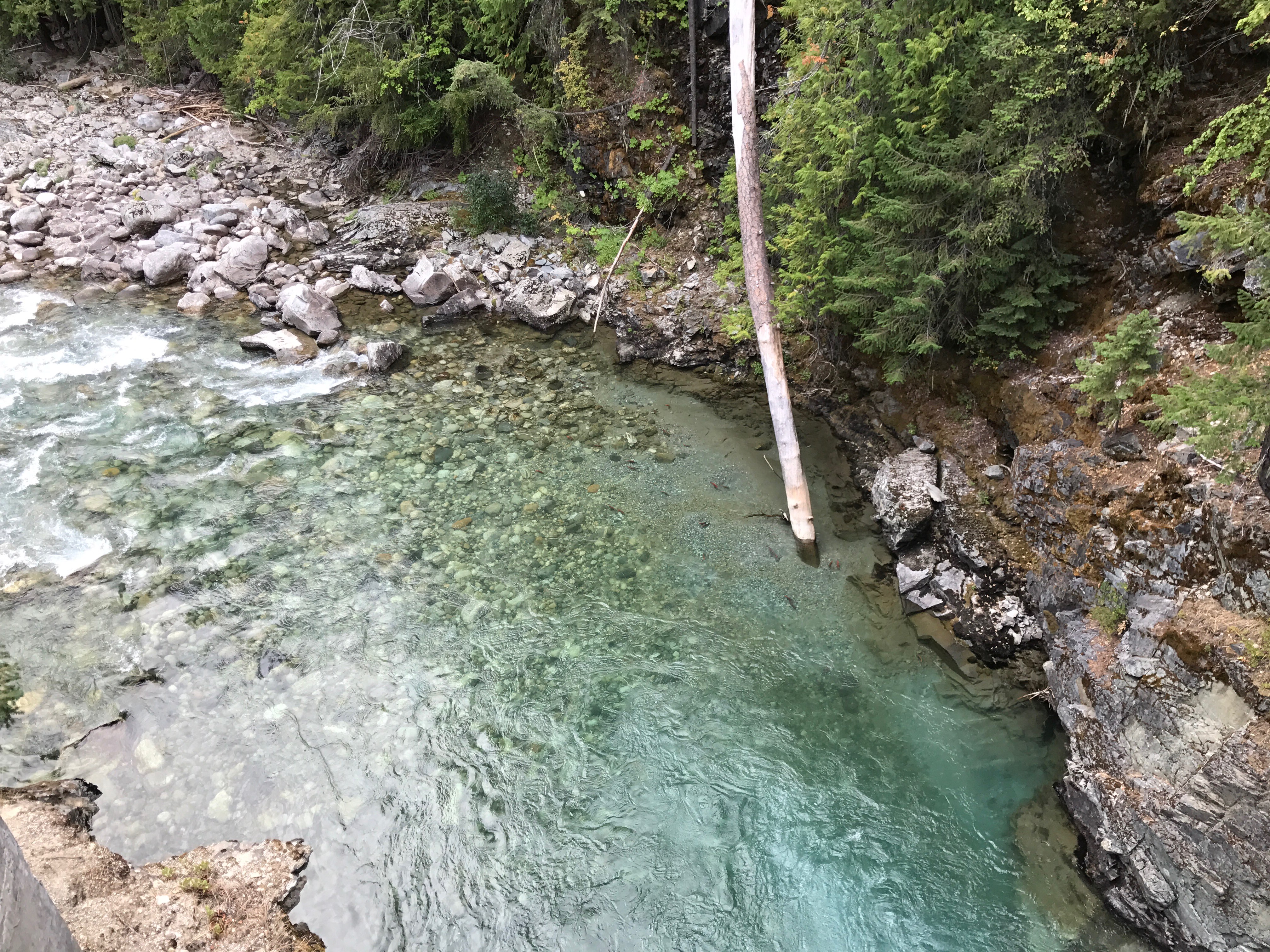 Back at the trailhead, you could see spawning salmon in the river below. The ranger there said they were Kokanee salmon, which are landlocked chinook apparently. They live in Lake Chelan and go up the river to spawn.
North Cascades National Park requires permits for camping and only allows camping in designated sites. Since I wasn't going to be hiking all 16 miles to get out of the park, I would need a permit. I grouped up with Bubba and Lunch and we got a permit for 6 Mile Camp, about 11 miles from the trailhead.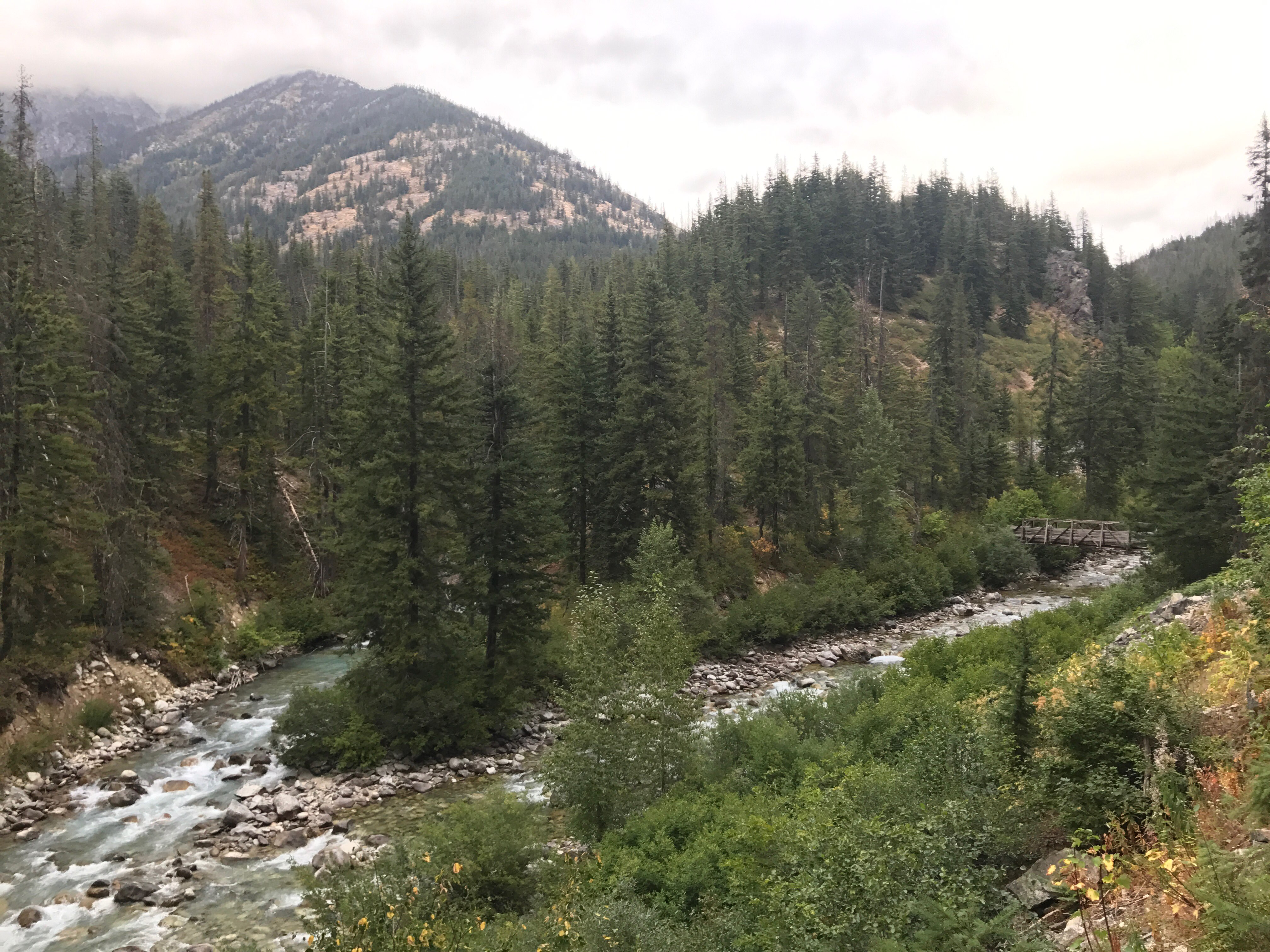 The rangers made a big deal about hanging our food, and there's a bear wire here to hang it from so we all did it. It's the first time I haven't slept with my food on the whole PCT. Even in the Sierras when I had a bear can, I still slept with my extra food bag that wouldn't fit.
It's only 70 miles to the border now and it's looking like the fire won't be able to spread to the PCT as fast as we can finish. 3 more days.
---
---