The last highway crossing in Washington is at Rainy Pass. I was hoping for some trail magic, since I haven't really gotten any in Washington. So when I turned a corner and heard cheering, I knew something was up.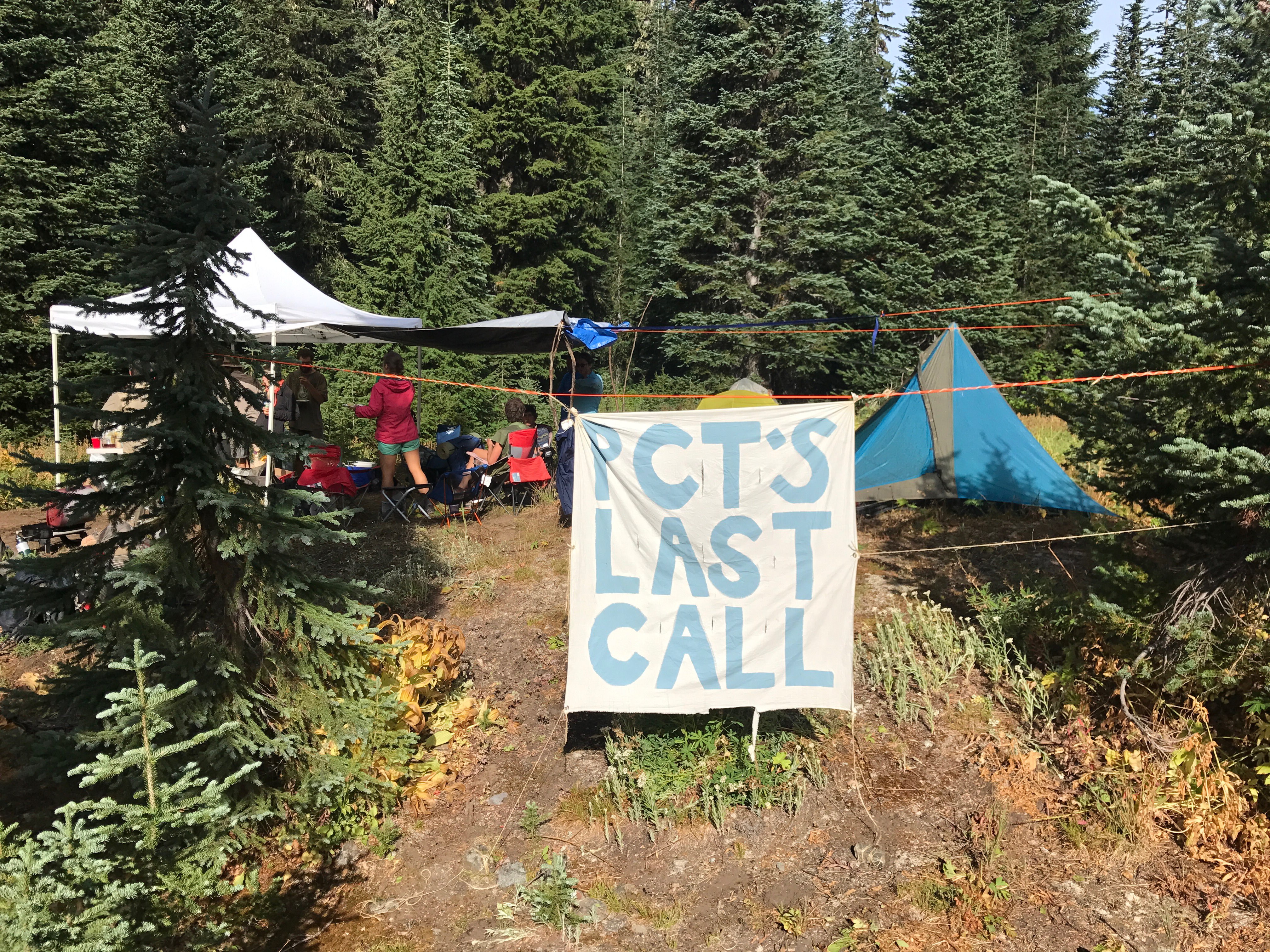 A big group of people had set up camp a little down the trail and were cooking breakfast. They had drinks and chairs and everything a hiker could ever want.
Then we continued climbing. I feel like nobody talked about the climb out of Stehekin ahead of time, but it's one of the biggest on the trail, if not the biggest. 7700 feet of climbing over 27 miles. It's gradual, but it's still a lot of work.
Luckily, it was pretty cold today, making the climb easier. It felt like fall and some of the larches agreed. They're beginning to change colors.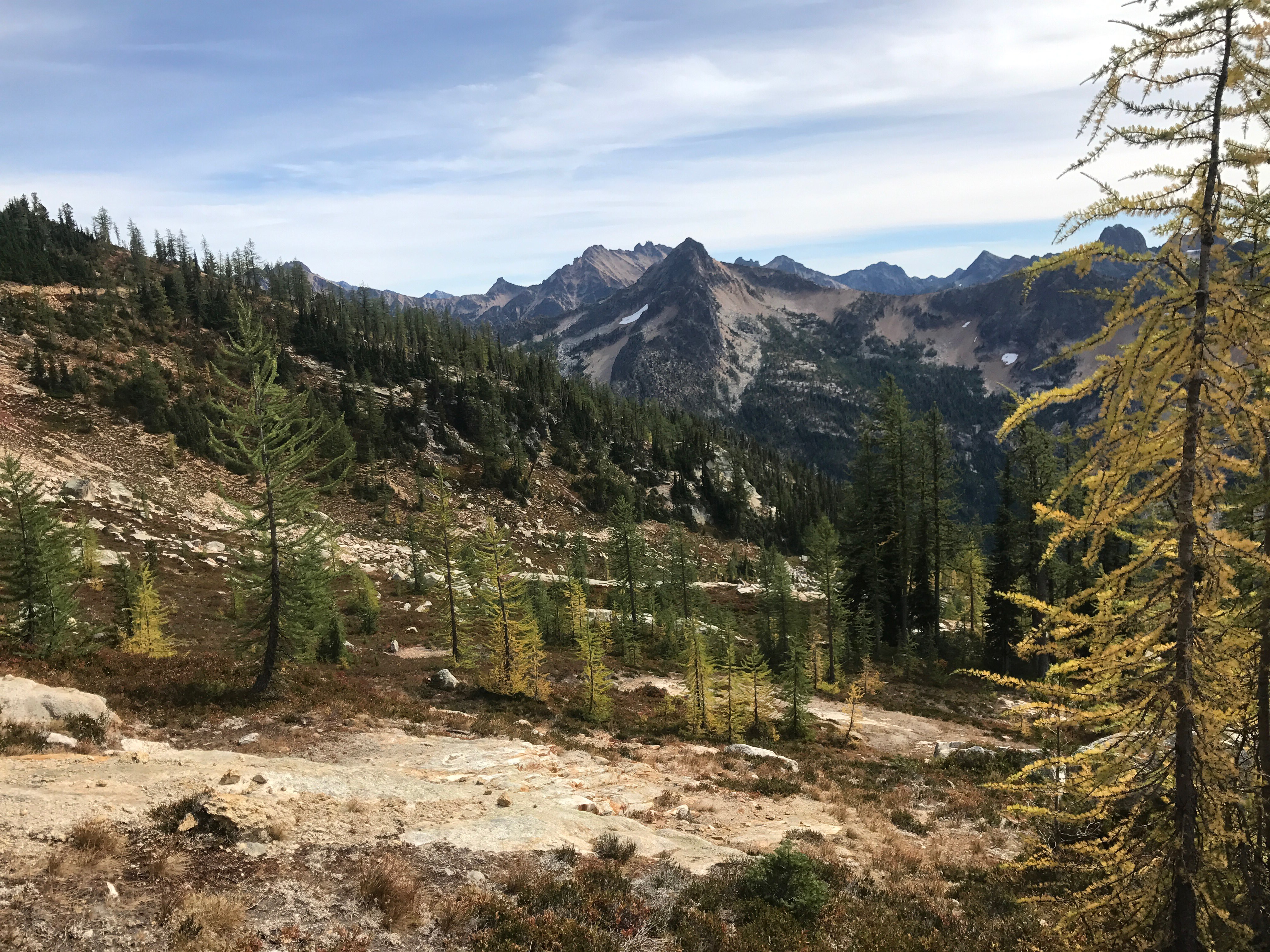 As we climbed, the views got better. When we got over the top, they got incredible. Today was an "easy" day where we only did about 30 miles. Compared to the last few days there was a lot less climbing too. So we took some extra breaks and really tried to enjoy ourselves.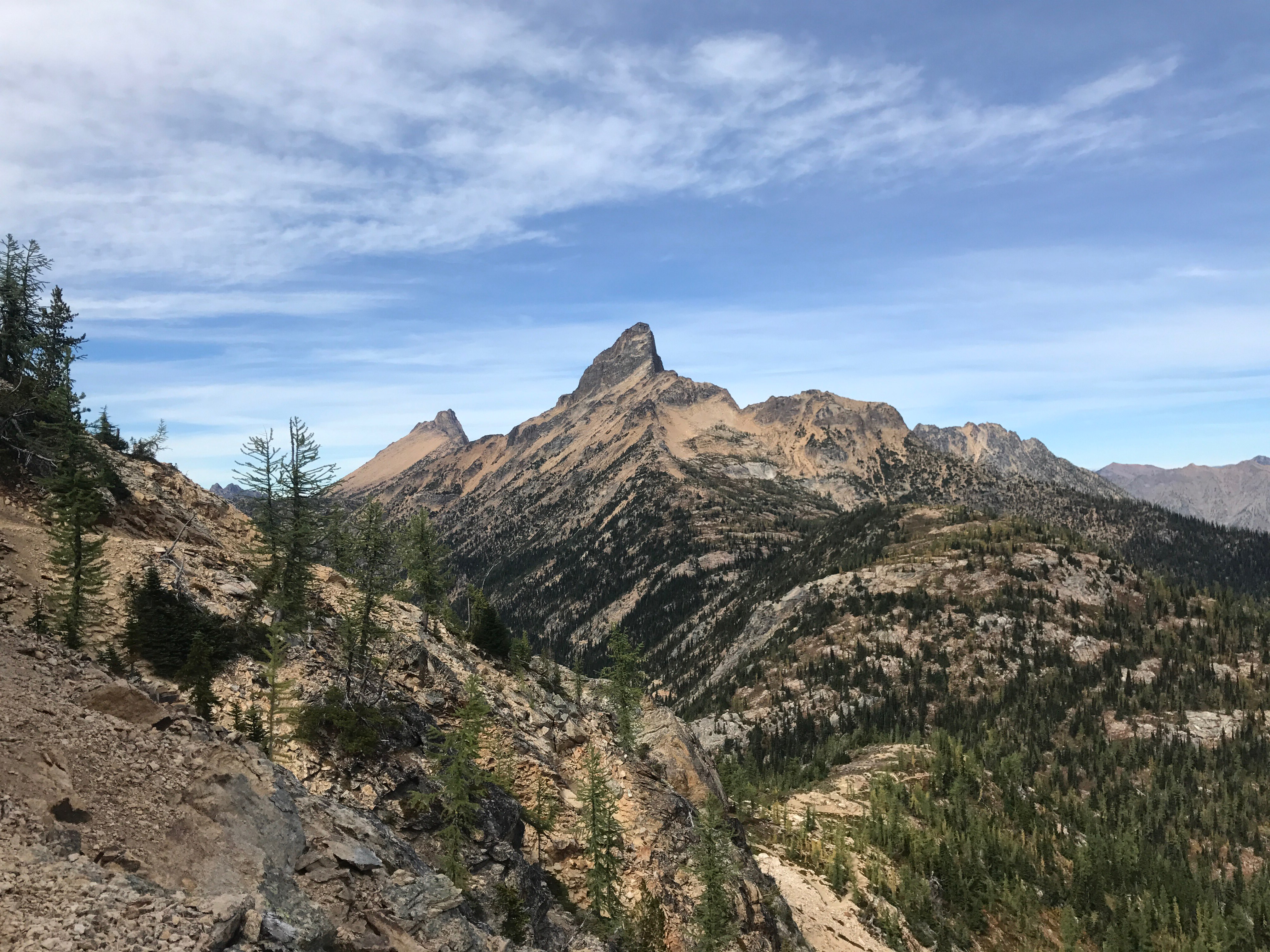 We got lucky that the smoke cleared up here and we were able to see the North Cascades in all their glory. We only have 40 miles to the border.
---
---